About Channel Construction
Channel Construction was founded over 20 years ago and is a well recognized South African (SMEIP) engineering and construction company with offices
situated in Bayhead in Durban, South Africa with branches in Zambia and Mozambique. We are a medium to heavy fabricator and erector of structural steel including the manufacturing of modular structures, pipe-racks, pipe-spools, fabricated tanks and site erected tanks (using the Jacking Method). Located in the Durban Bayhead area, the workshop and fabrication facilities have over 25,000 m2 of open and closed space which includes an alongside load out quay dredged to 11 meters and a number of boat slipways and access to dry dock.
Mission
At Channel Construction we aim to deliver manufacturing and engineering projects within budget; on time to exact standards and to maintain safety and quality standards. Channel Construction has a CIDB rating of 9ME and 7SL PE. We are accredited with SABS ISO 9001:2015, as well as a Level 1 B-BBEE status. We are committed to Preferential Procurement Policies whereby we empower small and local businesses. Channel Construction is 100% Black Owned.
Legal
Copyright
All copyright rights rest with Channel Construction.  No part of this website may be reproduced in any form or manner without the express permission of Channel Construction.
Disclaimer
The use of information on this website is for consultative purposes only. In the unlikely event that any information on this website is incorrect due to technical inaccuracies or typographical errors, Channel Construction and their employees cannot be held responsible for any direct, indirect, special, incidental or consequential damages that may arise from the use of erroneous information found on the site.
This website may include links to other websites.  These links are provided for solely information purposes, and Channel Construction and their employees are not responsible, and cannot be held liable for the content displayed on these websites.
Privacy
Any information provided by our customers will only be used as our customers direct. We do not disclose any personally identifiable information to any third party unless we have your permission. We may share aggregated statistical information about the use of our site with our business partners. Such aggregated statistical information does not include any personal information.
Our website disclaimer and privacy policy are subject to change over time. Please return periodically to review the latest on our commitments to you.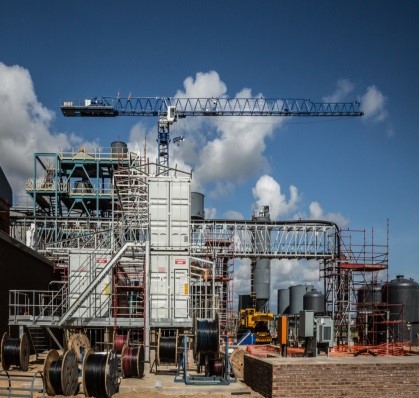 Head Office
3 Clydebank Road, Bayhead, Maydon Wharf, 4057
Ndola Zambia Office
Address : 118 Insurance House, Town Centre, Ndola
Maputo, Mozambique Office
Address: Av. Martires de, Inhaminga Gate Nº 4, Maputo